JULY
Kid's Packs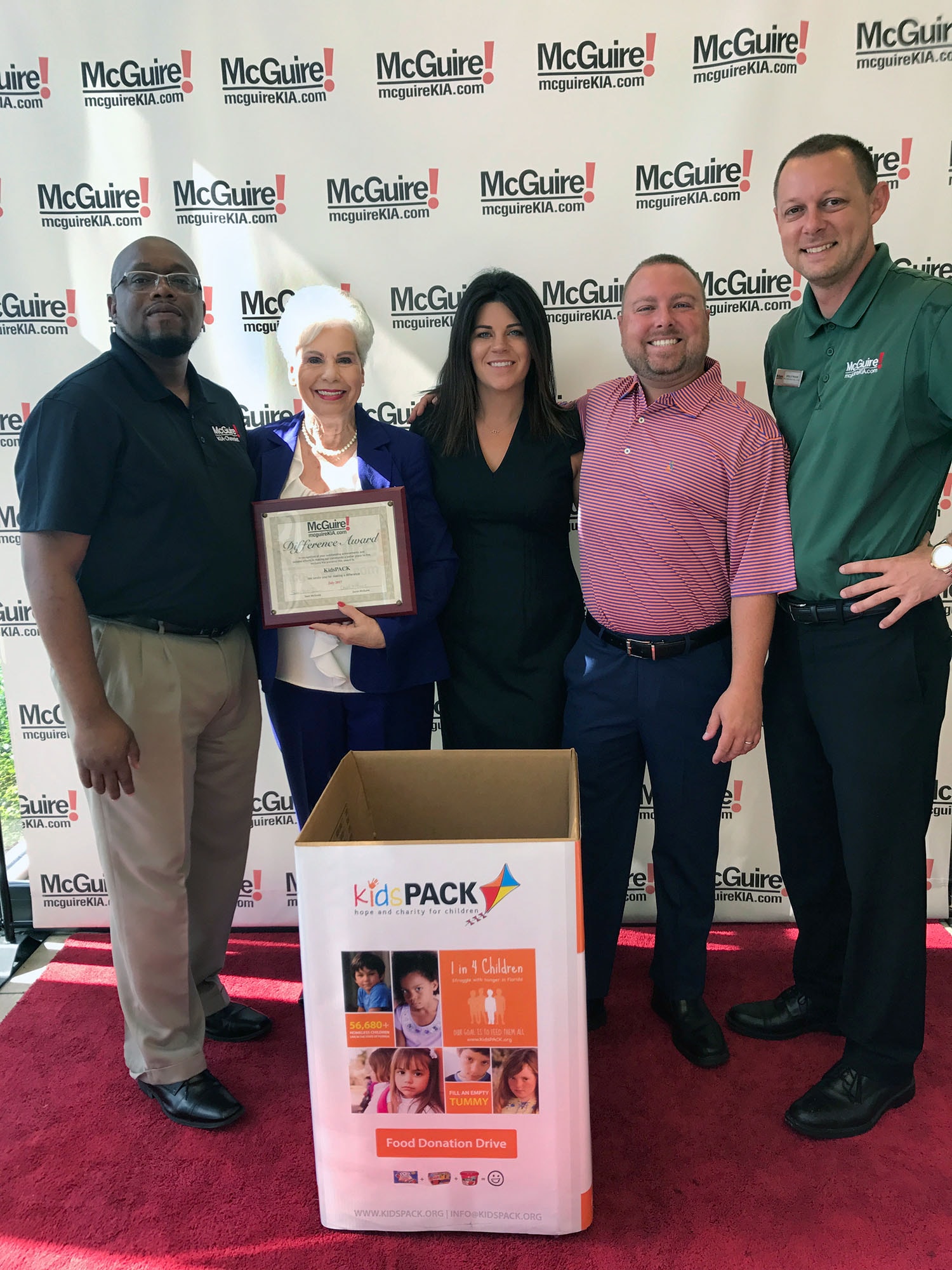 McGuire Makes Difference For Kids'PACK
Imagine not wanting the school year to end because it meant not knowing if you'd have breakfast or dinner? That's exactly the situation for many children in our community. Children whose families are homeless or food insecure, often have no regular meal on weekends or holidays when school is not in session, making summertime a pretty difficult time of year for thousands of children. Fortunately, children in three counties locally will benefit from this month's McGuire Difference Award to KidsPACK, Inc., which includes a plaque of recognition and a check for $3,000.
KidsPACK is a nonprofit organization which began in 2011 and grew from supporting 100 students per year to nearly 2,000 students in its three-county area of service. Children receive a backpack each Friday afternoon filled with nutritious, nonperishable food to help see the children (and often siblings or family members) through the weekend or holiday. Though many children are eligible for free or reduced-cost breakfast and lunch programs during the school year, they struggle during the summer months. Through KidsPACK, backpacks filled with food are provided to children at sites where the management, in partnership with the Florida Department of Agriculture and Consumer Services (FDACS), has identified children in need.
Each month, members of the McGuire staff meets to review the applications which have been submitted and select one non-profit organization to receive that month's recognition and $3,000 award. For the members of the McGuire staff, it's all about helping to make a positive difference in the community. For the recipients, it's an acknowledgement of their tireless efforts to do the same and a much-needed financial boost to help further their missions.  If you'd like to nominate a non-profit organization from Polk County for the McGuire Difference Award, please visit www.mcguirekia.com and click on the McGuire Difference tab.