January
Lake Wales Little League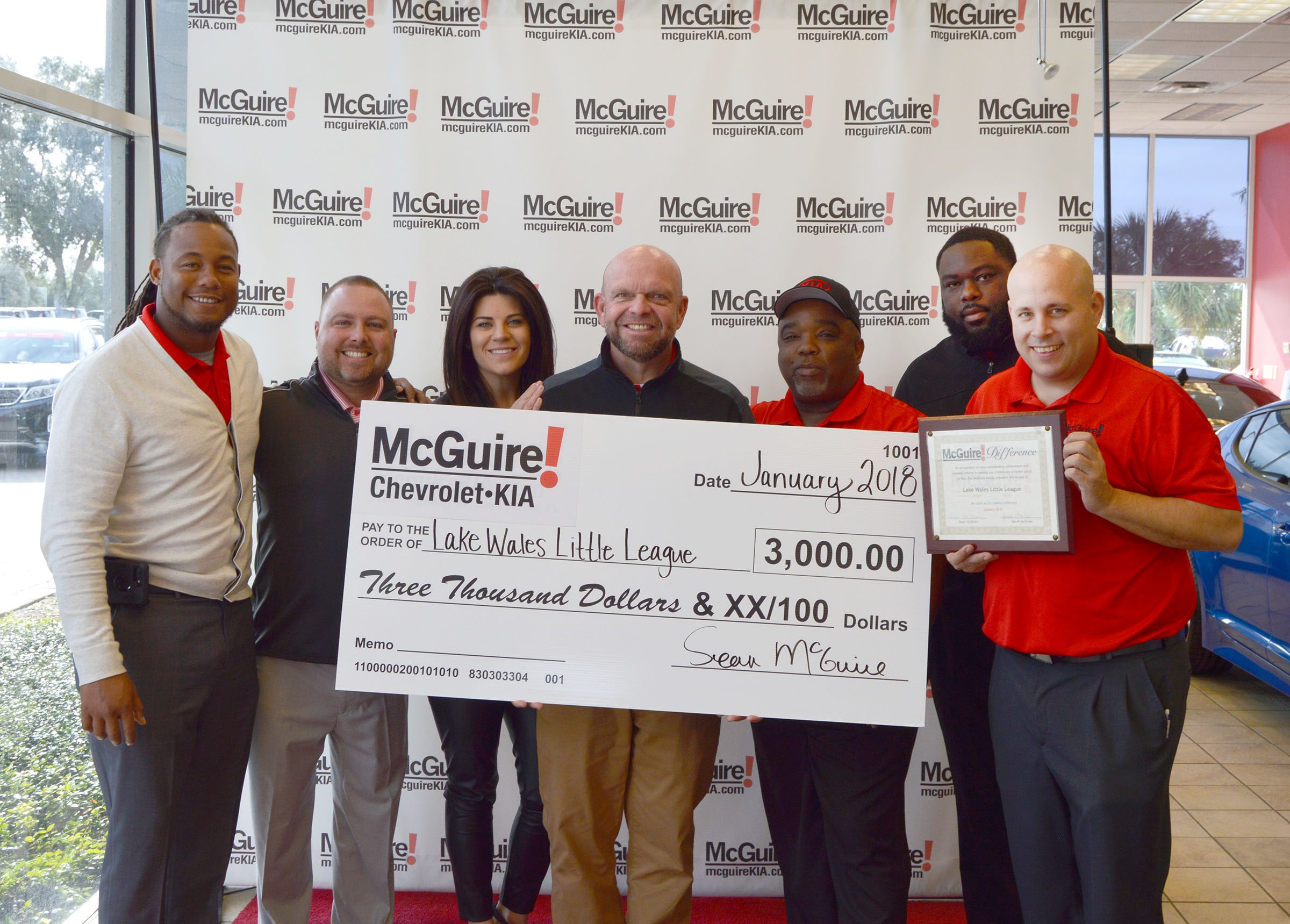 Little League Scores with the McGuire Difference!

For generations, baseball - the all-American pastime and favorite sport, has helped teach children the values of teamwork, character, strategy and strength, all while helping children improve coordination, and learn to deal gracefully with success and failure?  Those are just a few of the things children learn through Lake Wales Little League, and best of all - those teachable moments come naturally as part of an activity that is healthy and a whole lot of fun. Last year's hurricane season wreaked havoc on the fields and equipment used by Lake Wales Little League, but the program that helps kids learn about playing and working hard and never giving up is receiving a helping hand and some recognition by being honored as the recipient organization of the January McGuire Difference award. 

Up to 650 children per season participate as players through the Lake Wales Little League program, and nearly 3,000 siblings, parents, and grandparents come out to cheer on their little Babe Ruths and Mickey Mantles. Along with traditional Little League games and teams, Lake Wales Little League has its own Challenger League for children who face additional physical and emotional challenges, giving them the same outlet for their abundant energy and a way to gain all the strengths of teamwork, coping, coordination, and strategy which otherwise might not be available. And while the program is run exclusively by volunteers, there are equipment, signage, field caretaking, and uniform needs that need to be addressed.

The McGuire Difference Award will assist with helping to repair and replace some of the equipment that insurance didn't cover in the wake of last year's hurricane season, so it's a home run for everyone in the community and something the McGuire Difference Committee was proud to support.

Each month, members of the McGuire family and team meet to review the applications which have been submitted and select one non-profit organization to receive that month's recognition and $3,000 award. For the members of the McGuire team it's all about helping to make a positive difference in the community. For the recipients, it's an acknowledgement of their tireless efforts to do the same and a much-needed financial boost to help further their missions.  If you'd like to nominate a non-profit organization from Polk County for the McGuire Difference Award, please visit www.mcguirekia.com and click on the McGuire Difference tab.