February
Idols Aside Ministries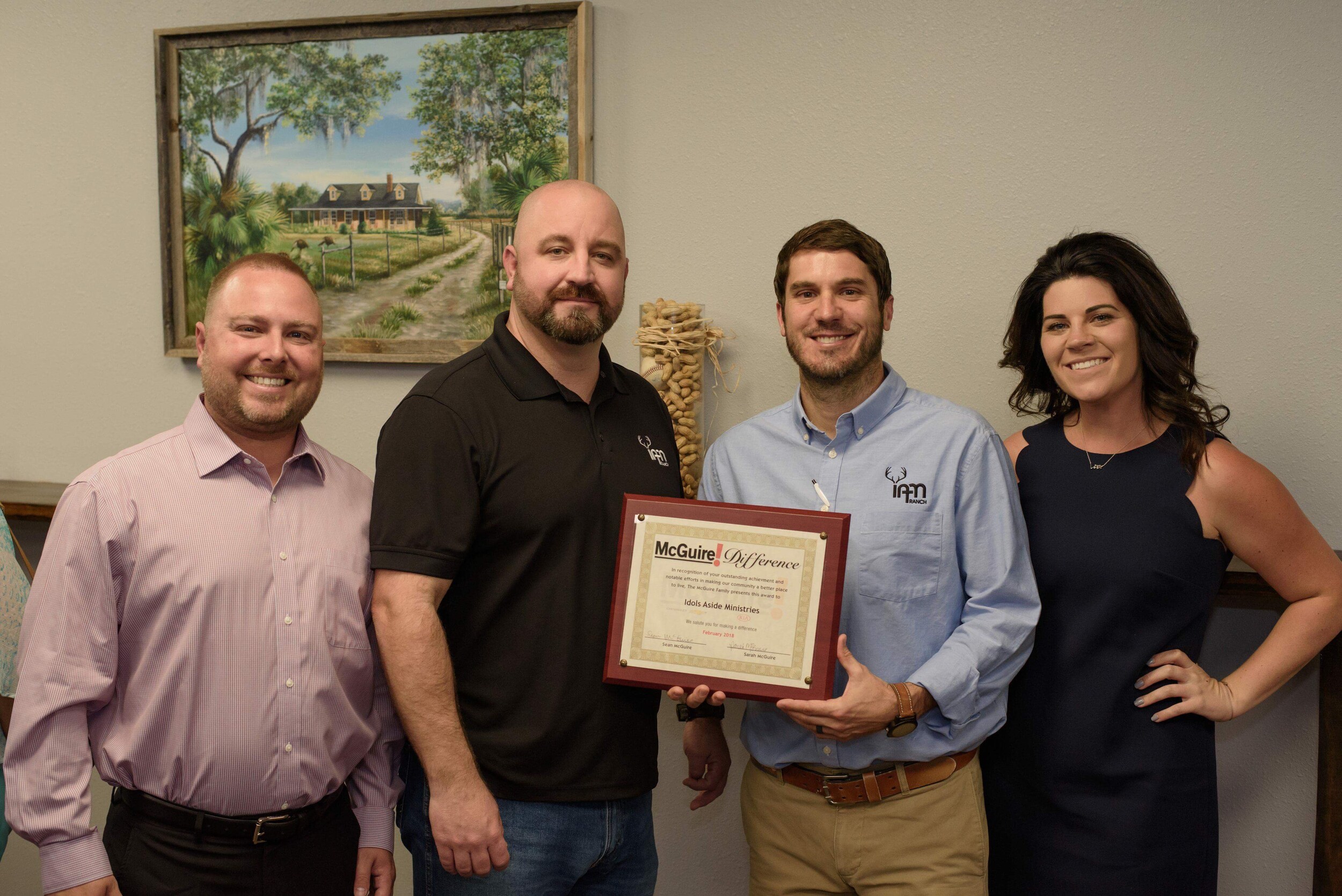 McGuire Difference Award Supports Active Local Program
    According to the US Department of Health and Human Services, 90 percent of all runaway
children and 63 percent of youth suicides are from fatherless homes. These staggering statistics inspired Idols Aside Ministries - a nonprofit organization designed to establish strong relationships, provide continual discipleship and guidance to fatherless youth and model Christ through sports camps, hunting retreats, education and empowerment. Since 2009, Idols Aside Ministries has been serving the community, and this month's McGuire Difference Award celebrates the group whose vision is encourage a life of service and faith among youth facing seemingly overwhelming obstacles and societal pressures.
    In Polk and the surrounding counties, over 2,000 at-risk or fatherless youth have been served
since the program's inception, and nearly 150 volunteer mentors have worked to improve the lives and futures of youth in the area. The February McGuire Difference Award will help provide an opportunity for the Idols Aside Ministries Annual Celebration Banquet, which shares the organization's message and achievements with over 300 individuals in Polk County.
    Each month, members of the McGuire family and team meet to review the applications which
have been submitted and select one non-profit organization to receive that month's recognition and
$3,000 award. For the members of the McGuire team it's all about helping to make a positive difference in the community. For the recipients, it's an acknowledgement of their tireless efforts to do the same and a much-needed financial boost to help further their missions. If you'd like to nominate a non-profit organization from Polk County for the McGuire Difference Award, please visit www.mcguirekia.com and click on the McGuire Difference tab.